Order Flowers now for guaranteed delivery before Jesus's visitation.
Jesus Adam Rodriguez
Services for Jesus Adam Rodriguez, 62, of Temple are Friday, December 17, 2021 at 2:00 pm at Young's Daughters Funeral Home Chapel burial will follow in procession to Bellwood Memorial Park Cemetery.
Jesus "Jesse" Adam Rodriguez died on Wednesday, December 8, 2021 at his home residence.
Jesus Adam Rodriguez was born on March 3, 1959 to Fred Flores Rodriguez and Olivia Vasquez in Temple, Texas. He attended Temple High School and then in 1977 enlisted into the U.S. Marine Corp as an Administrator. in 1981 He reenlisted into the U.S. Army as Motor Transport Operator. His awards encompassed National Defense Service Medal, Army Service Ribbon, Expert Badge Rifle, Expert Badge Grenade, MC Good Conduct Medal, MC Sea Service Deployment Ribbon, Army Lapel Button, Letter of Appreciation. After his military career Mr. Rodriguez enjoyed the simple things in life; family, friends, and ole military shows. Hobbies included collecting stamps.
He is preceded in death by his parents; three brothers, Rudy Vasquez, Fred Rodriguez, Jr., Joe Johnny Rodriguez; one sister, Gloria Zambrano.
He is survived by a nephew he called a son, Joe Johnny Rodriguez; three brothers, Steve Rodriguez and wife Rachel of Belton, Texas, Alfred Rodriguez of Temple, Texas, Samuel Rodriguez of Temple, Texas; three sisters, Dolores Yanez and husband Cruz of Garland, Texas, Martha Machuca and husband Jose of Temple, Texas and Mary Hernandez of Temple, Texas; along with five grandchildren, Abraham Josiah Rodriguez, Zoe Serenity Rodriguez, Adam Alexander Rodriguez, Sofia Raye Rodriguez, and Izabella Marie Rodriguez.
Visitation will be held on Friday, December 17th before the services starting at noon in the Young's Daughters Funeral Home Chapel.
In Lieu of flowers please make a donation to https://www.ilof.com/young-s-daughters-funeral-hom... for the headstone fund to be placed at Bellwood Cemetery.
Arrangements are under the direction of Sabrina N. Young of Young's Daughters Funeral Home.
To plant memorial trees or send flowers to the family in memory of Jesus Rodriguez, please visit our flower store.
---
Guestbook
A candle was lit in memory of Jesus Rodriguez
rachael segura Dec 16 2021 8:30 PM
Jesús what is an uncle To me him he\'s been taking care of me and my wife since I was young we used to go to Austin all the time we were both drinkers so we both love them bar scene that\'s just the way we were We have lots of memories together that I will always hold in my heart RIP TIO
Popo Dec 16 2021 4:42 PM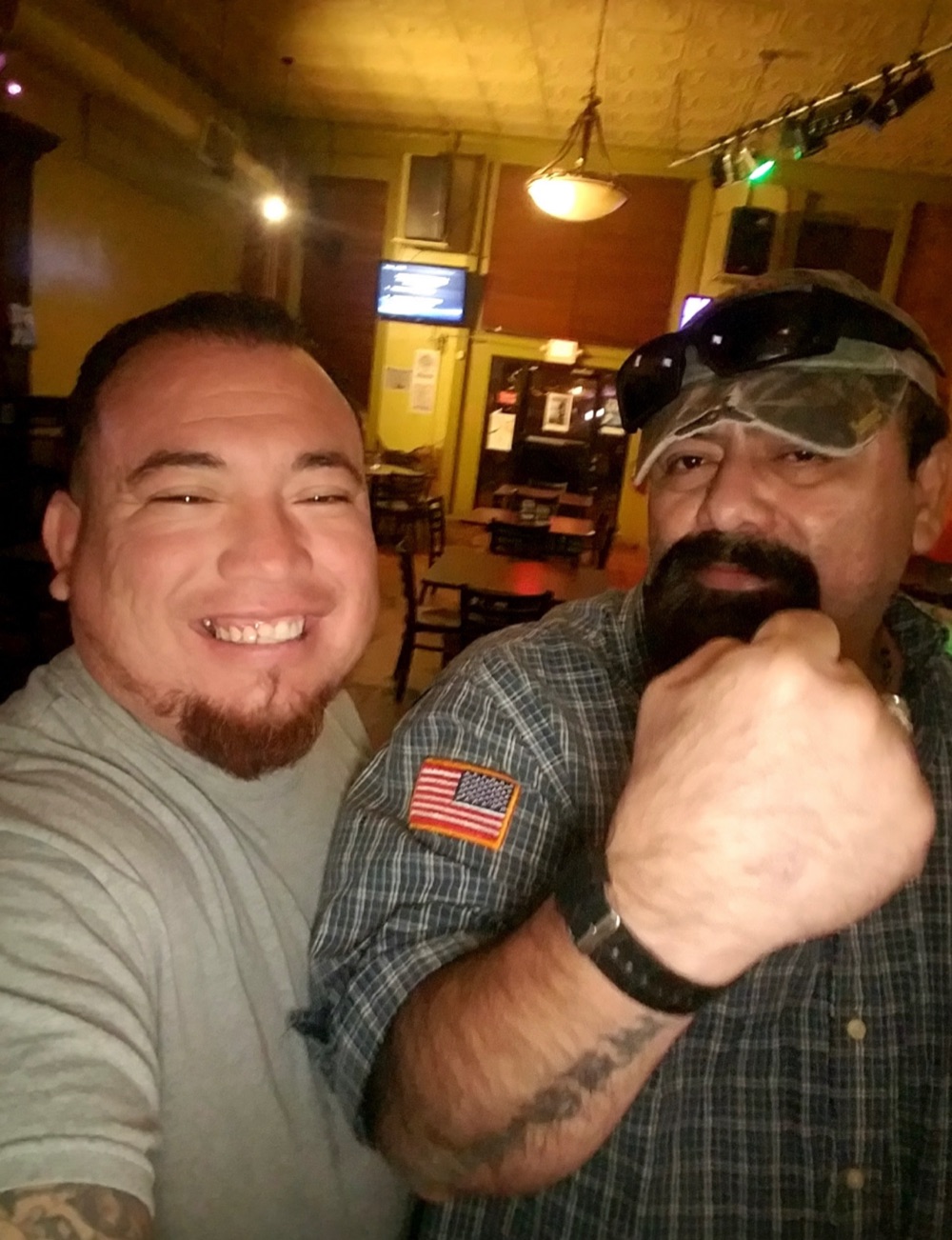 I knew and visited with Jesse back in the early to mid 90's. I am proud to say... he was my friend. I had only seen him a couple of times in many years... and for that I sincerely regret. I missed him back then... his hearty laugh... the sense of true and genuine camaraderie that he shared during our visits. I will pray for my old friend... and send my deepest condolences to his surviving family. May God bless you all.
John García, Jr. Dec 15 2021 11:42 AM
A candle was lit in memory of Jesus Rodriguez
Olivia A Deleon Dec 14 2021 5:33 PM